The Canadian browser market continues to be dominated by Google Chrome. Internet Explorer (IE), the former king of the industry, is slowly falling out of the race. This decline may have intensified after Microsoft made a formal announcement about discontinuing IE from the market. In its place, Microsoft will release a new browser named Project Spartan.
In March of 2015, Google Chrome had 43% market share, IE had 26% market share, Mozilla Firefox had 17.6 % and Safari had 13% (StatCounter).
Over the course of the last 12 months (March 2014 to March 2015), Google Chrome's market share increased by 9%, while IE's market share decreased by 14%. The market shares of Mozilla Firefox decreased by 3%, and Safari's increased by 9%.
Here's a visual of the data: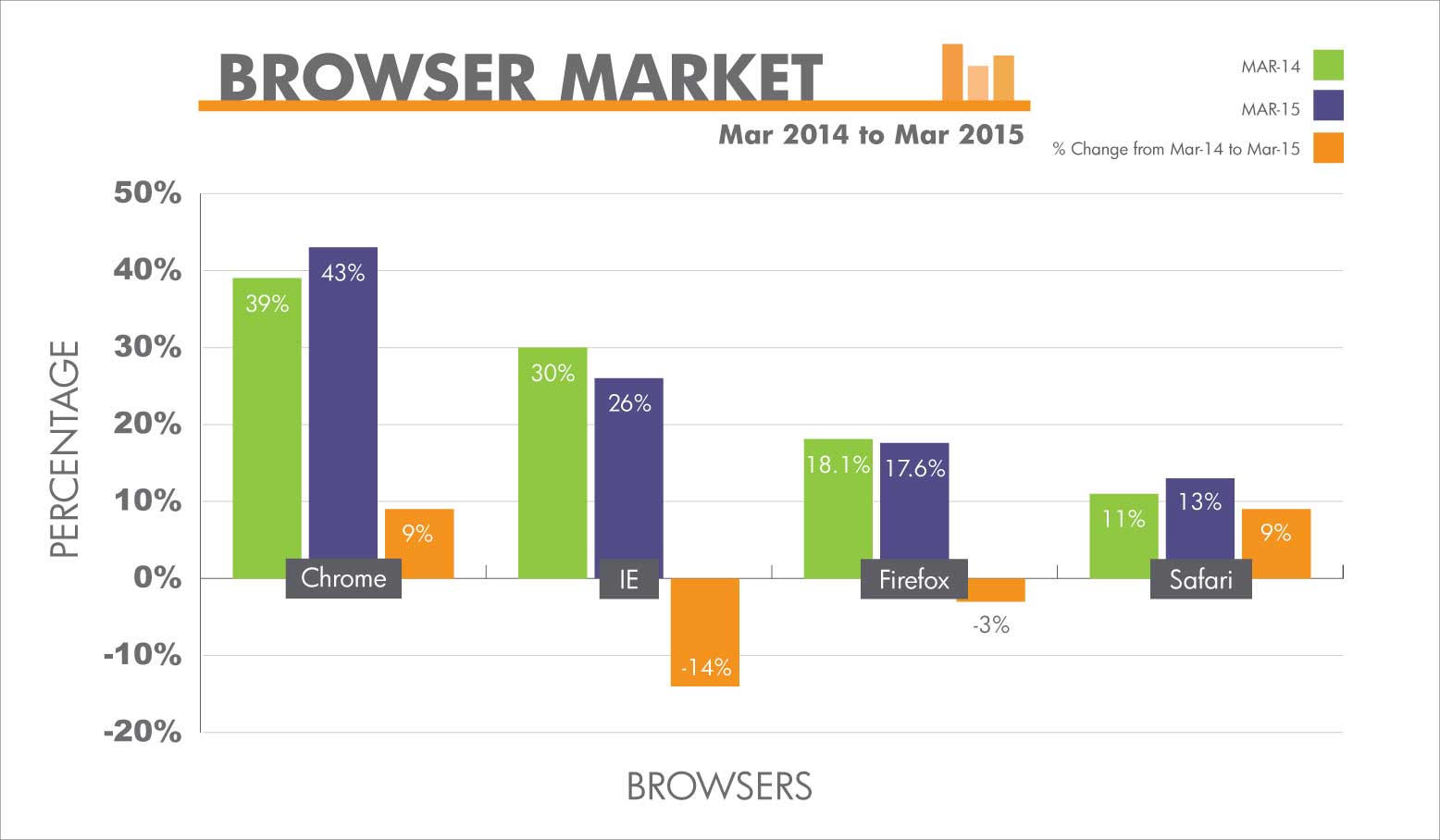 Browser Market Share from March 2014 to March 2015
Chrome and Safari continue to grow, while both IE and Firefox have lost market share between March 2014 and 2015. Safari's growth is perhaps fuelled by Apple's popularity in Canada. The success of their mobile versions have also contributed to the growth of both Safari and Chrome.
If IE and Firefox continue to lose market share, will their users migrate to Chrome or Safari? Can any of the other browsers compete with Safari to win over the section of Apple users? Answers to such questions will determine the future of the browser market.